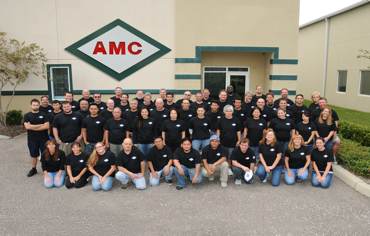 Advanced Microwave Components has made the ability to fabricate waveguide assemblies with next day delivery a top priority. Thus, companies have come to realize that if a emergencies arise, and they often do, Advanced Microwave Component will deliver your waveguide assemblies when you need them.
This style of service has been woven into the overall manufacturing culture of the company. So at Advanced Microwave Components your never getting the infamous expedite fee. Rest assured, whatever your needs may be for waveguide assemblies, Advanced Microwave Component will deliver quality products, on time, and at a competitive price.
Advanced Microwave Component manufactures hundreds of stock and custom components for the communications/rf industries. We stock many of the waveguide items on the shelf for immediate delivery! Advanced Microwave Components competive strength/advantage is its ability to produce high quality waveguide components to your custom waveguide prints with a turnaround of only one or two days.
Advanced Microwave Component has grown into the premier waveguide components manufacturer in the industry. Our reliability, quality, and prompt deliveries have been proven over the years.